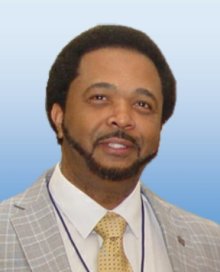 Dear Teachers,
I want to send a heartfelt thank you for the hard work you do every day. Rain or shine, you all show up in more ways than one. You're tasked with the most rewarding and challenging jobs: educating the next generation of teachers, doctors, professional athletes, scientists, CEOs, movie stars, and perhaps even a future senator or president! For many students you are more than just their teacher; you're their confidant, the person they turn to and trust when they need help or when they are scared.
When I became President of the Louisiana Federation of Teachers (LFT), I made it my mission to challenge myself to engage with teachers across the state. Already I have visited 8 locals/parishes, and sat down with local leaders and teachers at their monthly meetings, their back to school events, and committee meetings. I've heard first hand some of the issues you are facing in your schools and parishes and I am committed to making things better. Already I have been able to bring back some of what I heard to the LFT executive council and to legislators at the Capitol. I want to help come up with solutions that work for you.
The school year is almost over, and many of you will continue engaging with students through the summer to ensure they're prepared to tackle the 2017-2018 school year. This summer I'll also be working with you and your local leaders to provide the resources you need.
Thank you for all your hard work and dedication. As I travel across the state, I hope to meet you and thank you personally.

In Solidarity,

Larry J. Carter, President
Louisiana Federation of Teachers