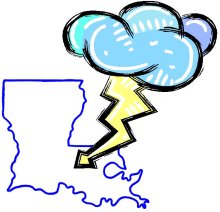 The Legislature passed a budget: Now it's up to us to fight for our children, our schools, and our profession!
 For the first time in a decade, the legislature approved a stable, dependable budget this year.  But there was a lot left undone.
It took a total of four legislative sessions for lawmakers to simply do what the Constitution requires: adopt a balanced budget.
That budget saved our colleges and universities from another crippling cut, and funded the popular TOPS scholarship program. But public school funding remained frozen, as it has for 10 of the last 11 years.
Our schools still don't have the resources they need to prepare all children for a successful future.
Teachers and school employees went another year without a state pay raise.
 Lawmakers failed to reform the unfair and inaccurate teacher evaluation and value added model, and refused to restore real due process rights for teachers.
This year, the legislature did the very least it could do for the people of Louisiana!
Around the country, educators are fed up with politicians. Massive protests in several states led to significant pay raises, and more resources for schools and students. Now it's our turn!
 It's time to fight for what we believe in. To vote for candidates who will put education first. To ask school boards to scrub their budgets and find money for local pay raises. To tell the state Board of Elementary and Secondary Education that they must ask for more state funding. To demand that the legislature do its duty for the children of Louisiana, and provide the resources and salaries that educators need to get the job done.
And if they won't do what's right for our schools, our children, and our future, it's time for teachers and school employees to rise up and say, enough is enough!
Together, we have the power to make it happen. Here's how we win:
We care. We fight. We show up. We vote!